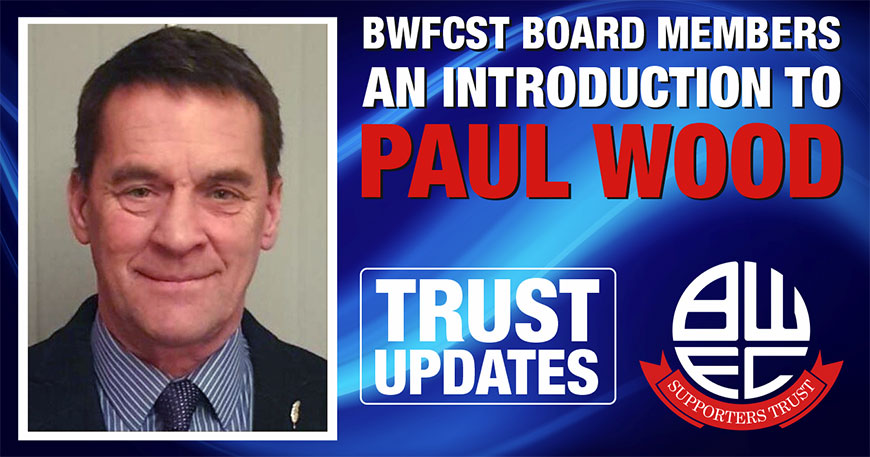 I have been a Bolton Wanderers supporter since my first game in November 1969.
 
The club is the closest bond I had with my late father and has been my bond with my son since he was a toddler, and who has gone on to make me the proudest dad ever by representing the Academy at every junior age group, up to under 16. (1998 to 2006).

BWFC is my passion!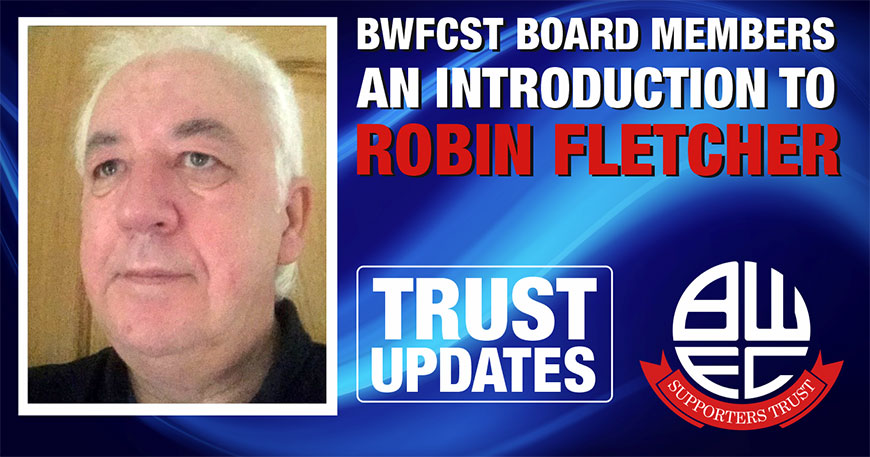 It was good news to hear I had been given a place on the BWFCST's Board. The news was tempered by the Corona Virus pandemic.

I have been a Bolton Wanderers supporter since the 1960's and a season ticket holder for nigh on 50 years.

I believe the Trust is the best vehicle for supporters to safe guard the long term future of the Club. Furthermore, the more members the Trust has the more influence it can bring to bear.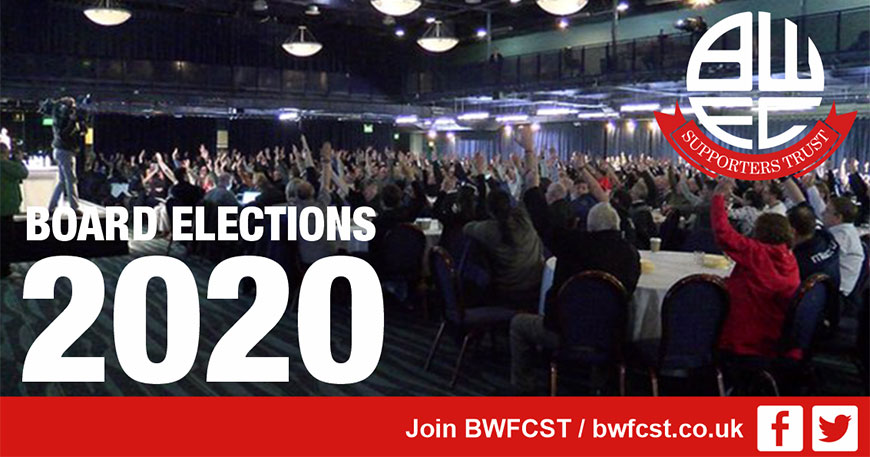 Bearing in mind the current uncertainty and anxiety associated with the worldwide Covid-19 situation, BWFCST board elections may seem to be low on the list of priorities.

As members will be aware, the election process has been running for the last few weeks with nominations closing last Monday (16 March).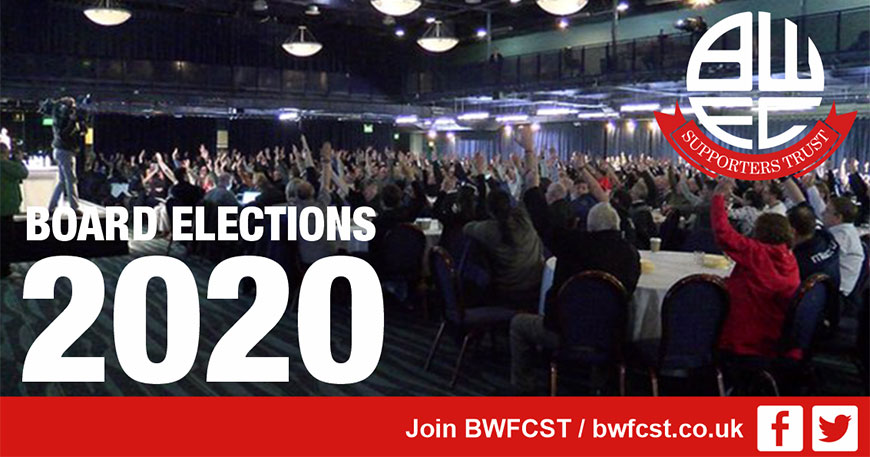 Ahead of the recently announced elections, noted below are some important dates, especially for those who would like to put their names forward for election to the board.