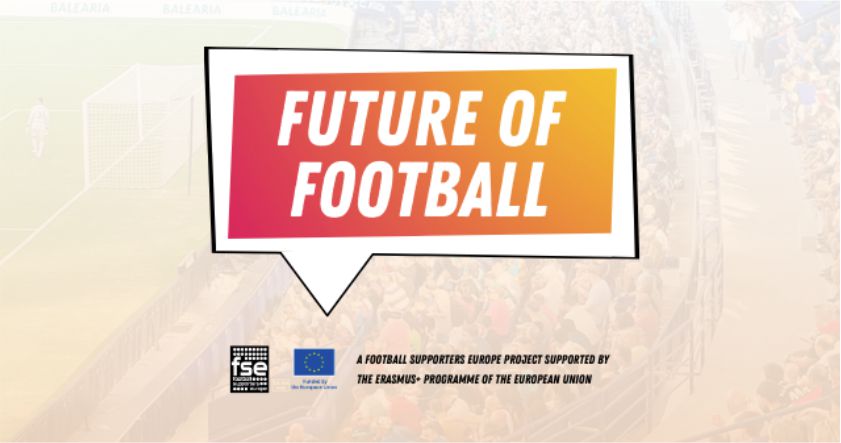 Future of Football
BWFCST Admin
As you will be aware, the BWFCST are affiliate members of the Football Supporters Association (FSA) with representation at National Council level.
The FSA are currently working with Football Supporters Europe (FSE) on an exciting research project that will focus on increasing the numbers of young people involved in democratic structures within supporters' organisations and football clubs.
The Future of Football project will:
Assess the barriers and enablers for young football fans to engage democratically in football club communities across Europe
Co-design training methods and approaches that enable innovative engagement activities by, for, and with young football fans in co-creative democratic work at football clubs
Implement local youth participation co-creation activities which stimulate new governance structures that boost democratic participation and make young fans' voices heard
Encouragemainstream democratic youth participation practices and democratic governance innovations across the football sector.
The FSA are now looking for three individuals between the ages of 18 and 30 who will represent the FSA and work with other national working groups and organisations across Europe.
The first in-person meeting will take place in Brussels on Friday 15 & Saturday 16 December 2023..
This will involve reviewing the first findings of the research, sharing experiences among partners about youth participation models in clubs and identifying shared challenges, needs, and opportunities. The toolkit development process will also begin at the workshops to create innovative engagement activities by, for, and with young football fans.
It would be positive to have a BWFCST representative involved in this project, as this is very much in line with our current moves to involve younger BWFC fans in your Trust.
To find out more about the project or express an interest in joining our national working group, please email Jess Grundy (FSA) directly on: This email address is being protected from spambots. You need JavaScript enabled to view it..
The deadline for any expressions of interest is Friday 20th October '23.