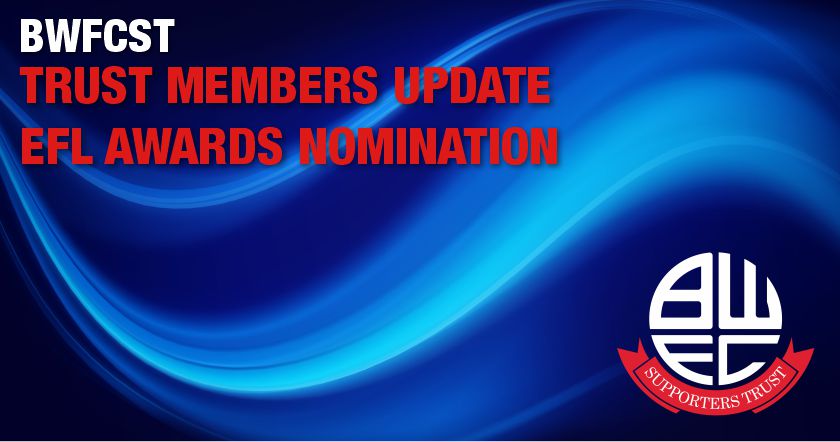 Trust Members Update – EFL Awards Nomination
BWFCST Admin
EFL Fan Engagement Award Nomination
The Supporters' Trust is delighted that Bolton Wanderers has been nominated for the EFL Fan Engagement Award.
The club has been shortlisted for two awards at the upcoming EFL Awards Evening, one of which is the Fan Engagement Award, along with the recent Bolton Unity Festival event which has been shortlisted for the EFL Diversity Award.
Our relationship with the club has gone from strength to strength under Football Ventures and we work extensively with Neil Hart and his team to develop and deliver ideas and initiatives that benefit the club and the fans. We are very proud that the work we do and the excellent relationship we have with the club has been recognised through nomination for this prestigious award.
The BWFC website contains more information which can be viewed by clicking here.
There has never been a better time to join the BWFCST if you are not already a subscribing member, so if you wish to join up and become part of the journey, click here and we welcome you on board.
Let's do this together!

BWFCST
14 April 2023