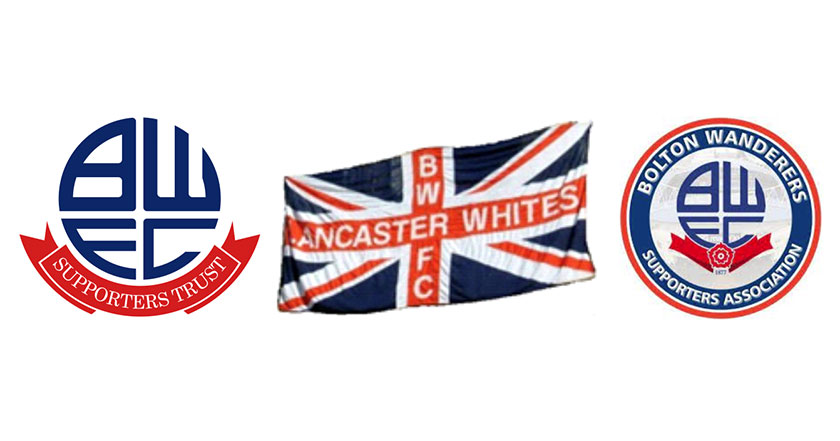 We are pleased to announce that Bolton Wanderers Supporters Association (BWSA) and Lancaster Whites have both agreed to become BWFCST Affiliates, joining BWFC Latam, BWSC Norway, BWDSA and The Embankment in coming together in support of our newly promoted Whites.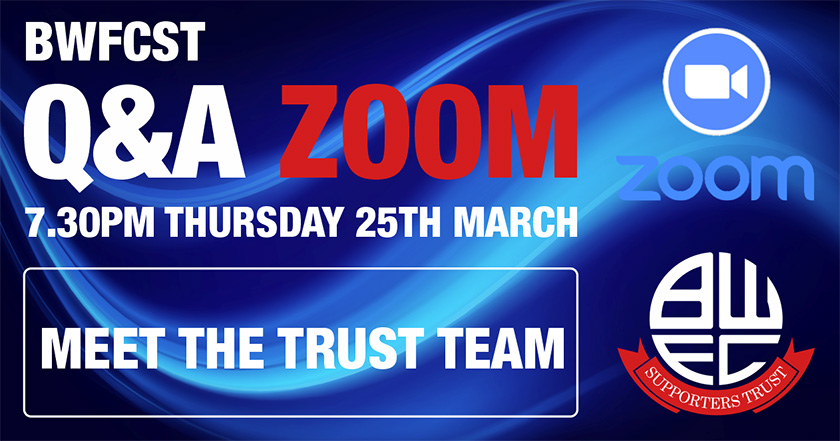 After the success of the recent online AGM format, we received many requests for more such events.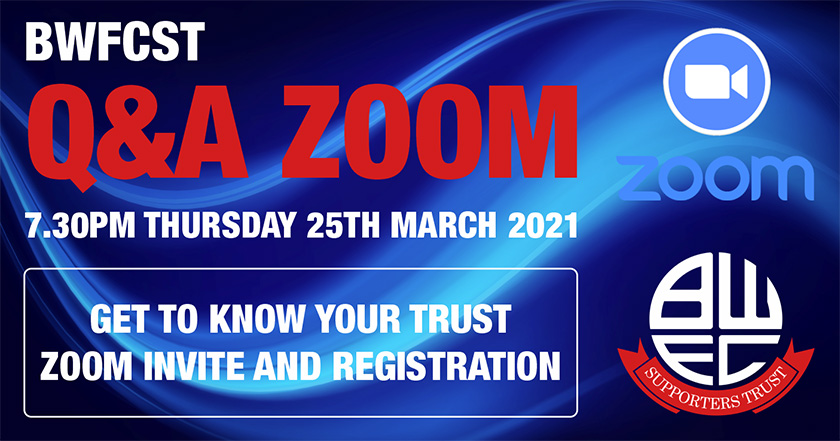 We are holding a Trust Q&A at 7.30pm on Thursday 25th March. The event will be online, open to all and in a similar format to our recent AGM. If you would like you to take part, please register to attend by using the link below. Once you have registered, you will be sent further details of how to join the meeting nearer the date.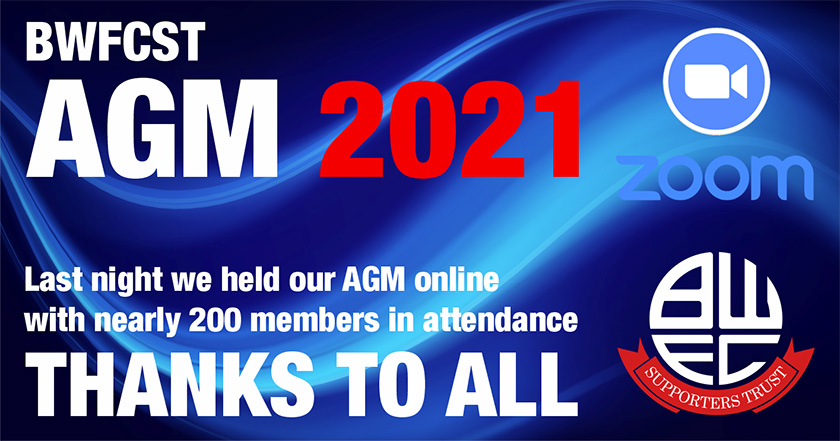 Last night we held our AGM online with nearly 200 members in attendance.