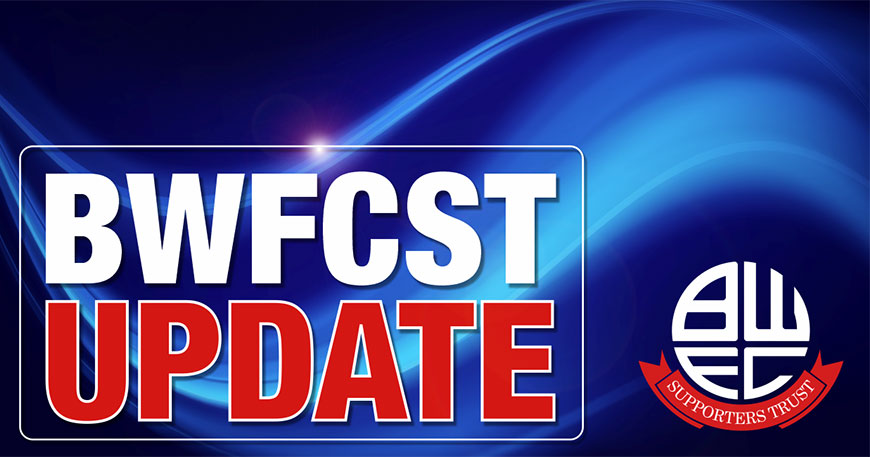 By way of an update we would confirm that our talks with both the administrators and with various other interested parties are ongoing and proving to be extremely positive.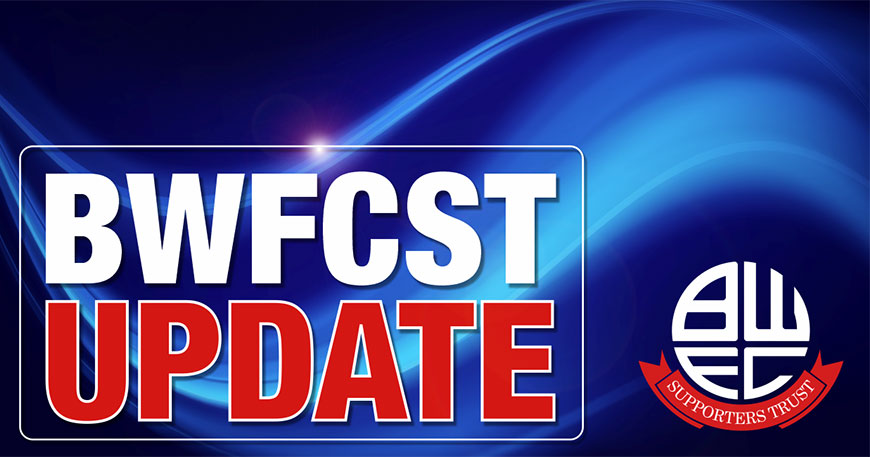 Further to the announcement from the SRA  that they have suspended Roger Allanson from his legal profession, it is confirmed that Roger has recently stepped down from his co-opted board position with the BWFCST and from his role of director with the CIC.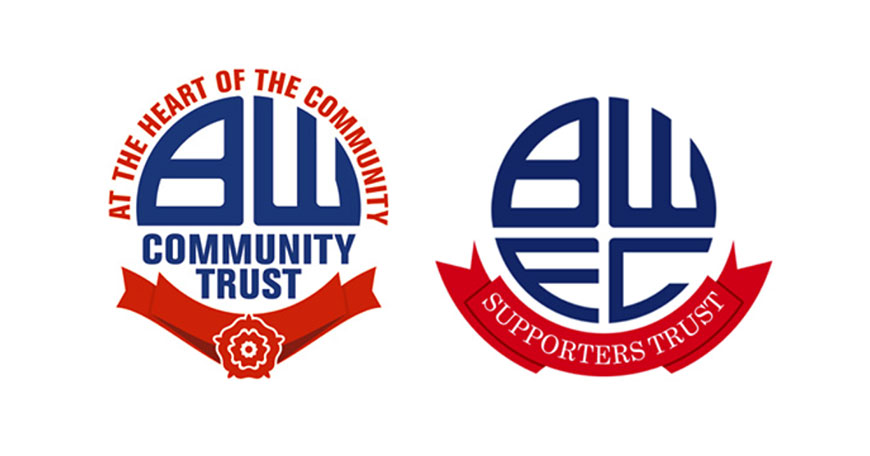 After recent discussions with the Community Trust regarding the ongoing difficulties surrounding staff wages and a subsequent meeting yesterday, it has been collectively decided that a more practical solution is needed to deal with the current distress being experienced by staff as a result of unpaid wages.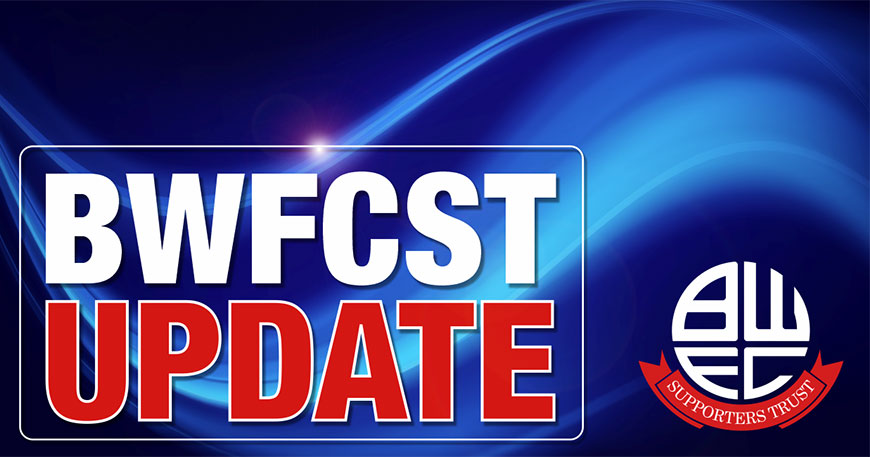 The Trust has offered its support to the club heads of department in respect of unpaid staff wages, both previously and in this most recent instance, and we are looking at all options to try to assist in this distressing situation.