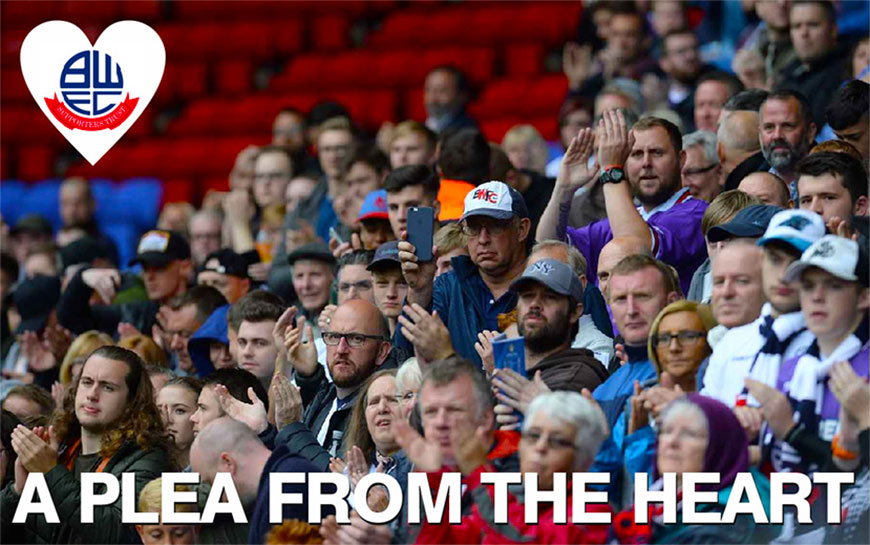 A Heartfelt Plea
It is with a mixture of feelings of deja-vu, dismay, worry and anger that, after hearing yesterday of the latest incidence of potential delays in payment of staff and players wages, the BWFCST Board implore you to redouble your efforts to find a new owner for our club.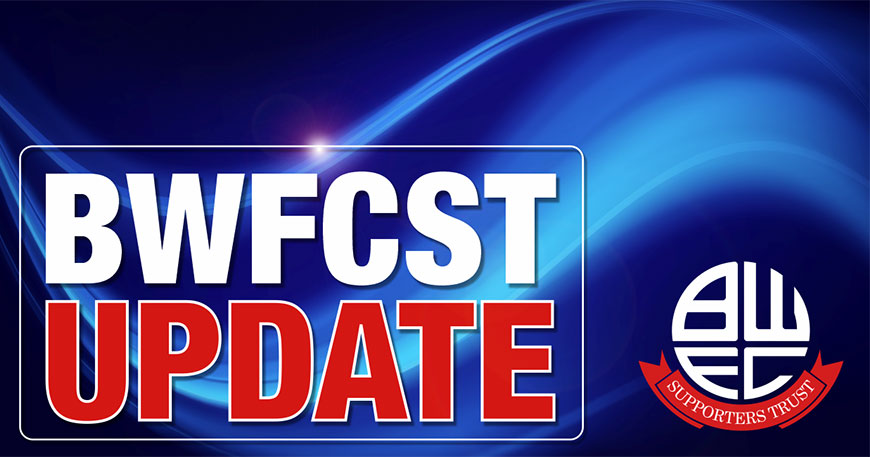 Why Are Supporters' Trusts needed?
It is probably an accurate observation that interest in the activities of football club Supporters Trusts is directly related to the amount of concern on the terraces.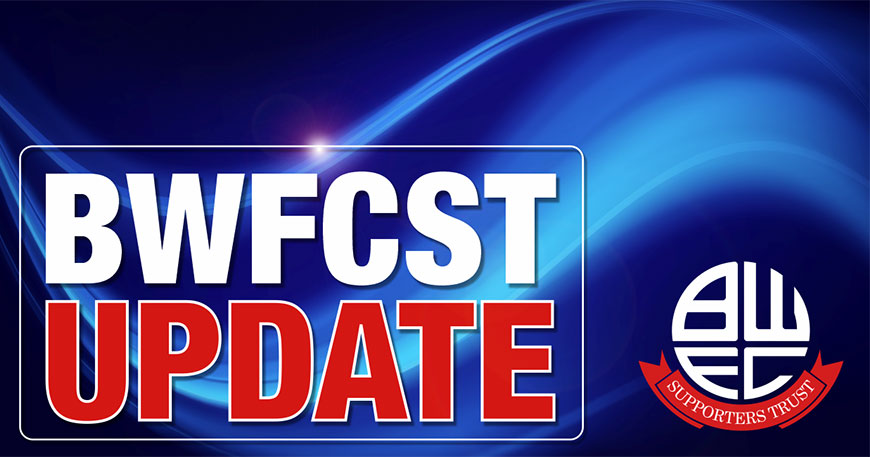 Since publication of the Supporters Trust accounts for YE 31 July '17 on 18 July '18, we have received a few queries about the resources expended item for the previous financial year (2016). This item relates to the Legends Game which took place in May '16. To clarify matters, we would confirm the following: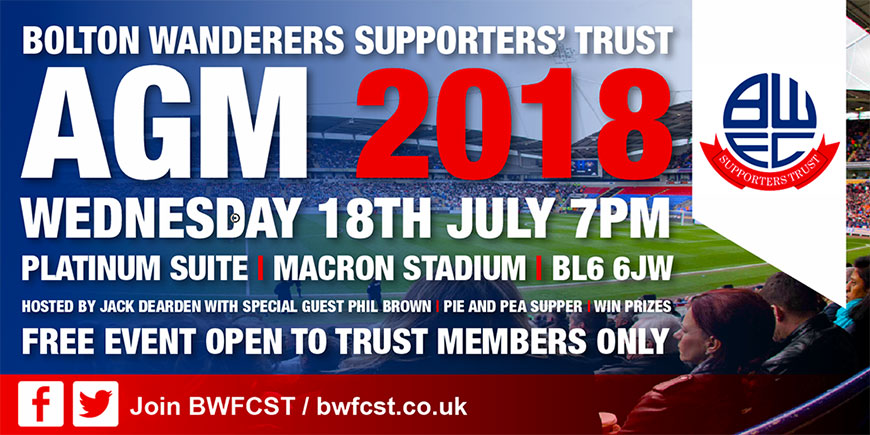 The date has now been set for the Supporters' Trust AGM.  The event will take place on Wednesday July 18th 2018 at 7pm in the Platinum Suite of the Macron Stadium.  Whilst we have the business end of the AGM to take care of on the night, we also want to make this a fun event and celebrate a great outcome to a long hard season!