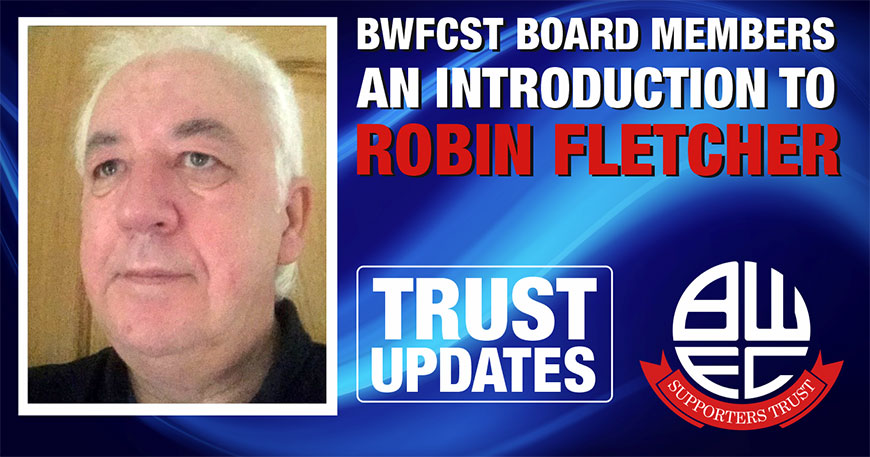 It was good news to hear I had been given a place on the BWFCST's Board. The news was tempered by the Corona Virus pandemic.

I have been a Bolton Wanderers supporter since the 1960's and a season ticket holder for nigh on 50 years.

I believe the Trust is the best vehicle for supporters to safe guard the long term future of the Club. Furthermore, the more members the Trust has the more influence it can bring to bear.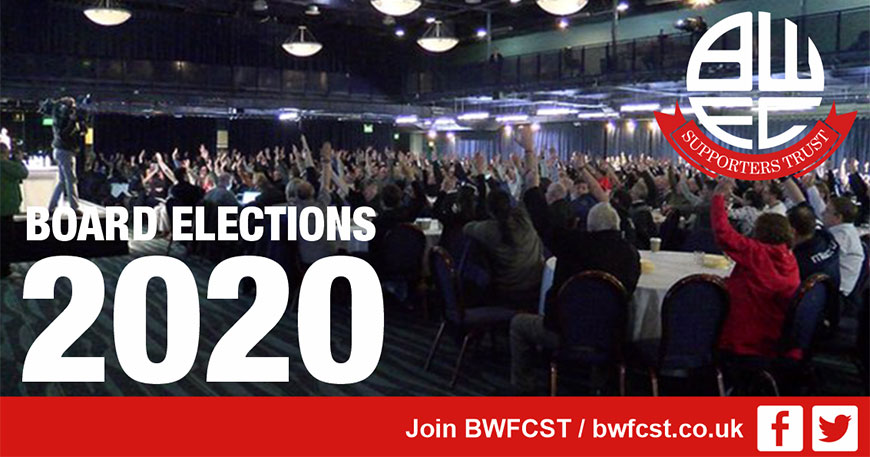 Bearing in mind the current uncertainty and anxiety associated with the worldwide Covid-19 situation, BWFCST board elections may seem to be low on the list of priorities.

As members will be aware, the election process has been running for the last few weeks with nominations closing last Monday (16 March).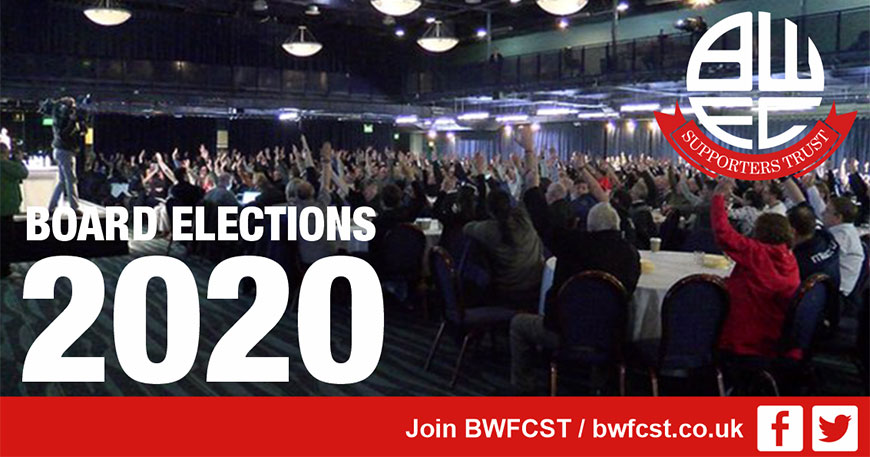 Ahead of the recently announced elections, noted below are some important dates, especially for those who would like to put their names forward for election to the board.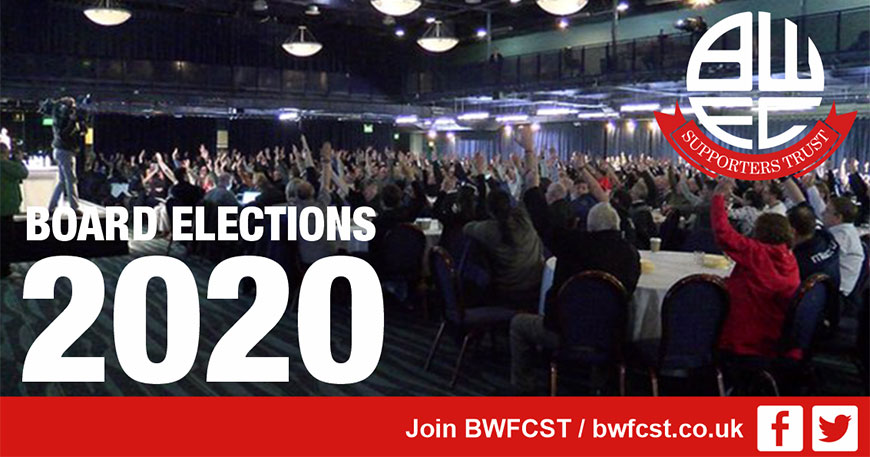 BWFCST Board elections are to be held during March/April 2020. In advance of the elections, noted below are some important dates for all BWFCST members to note, especially those who would like to stand for election to the board.
It is proposed that there will be a board constituted of seven directors. In accordance with the BWFCST Model Rules, two of the originally elected directors, Terence Rigby (current chair) and Maggie Tetlow will stand down. This leaves three serving board members remaining and results in there being four new board positions available to be filled.