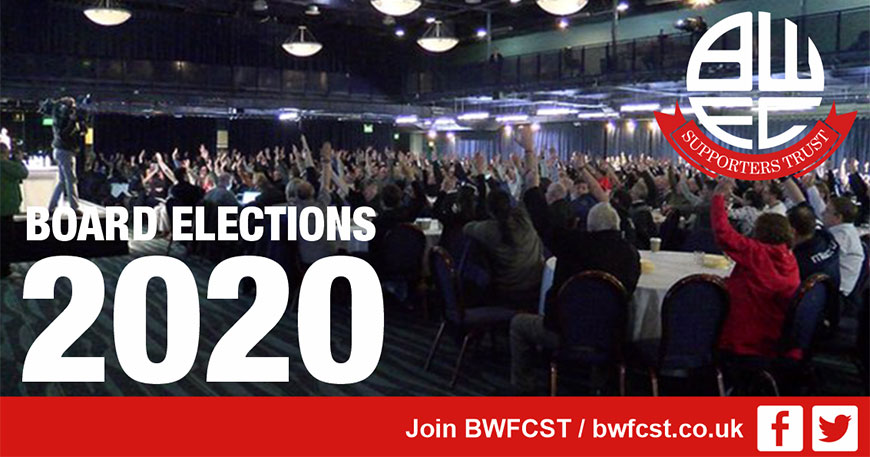 BWFCST Board elections are to be held during March/April 2020. In advance of the elections, noted below are some important dates for all BWFCST members to note, especially those who would like to stand for election to the board.
It is proposed that there will be a board constituted of seven directors. In accordance with the BWFCST Model Rules, two of the originally elected directors, Terence Rigby (current chair) and Maggie Tetlow will stand down. This leaves three serving board members remaining and results in there being four new board positions available to be filled.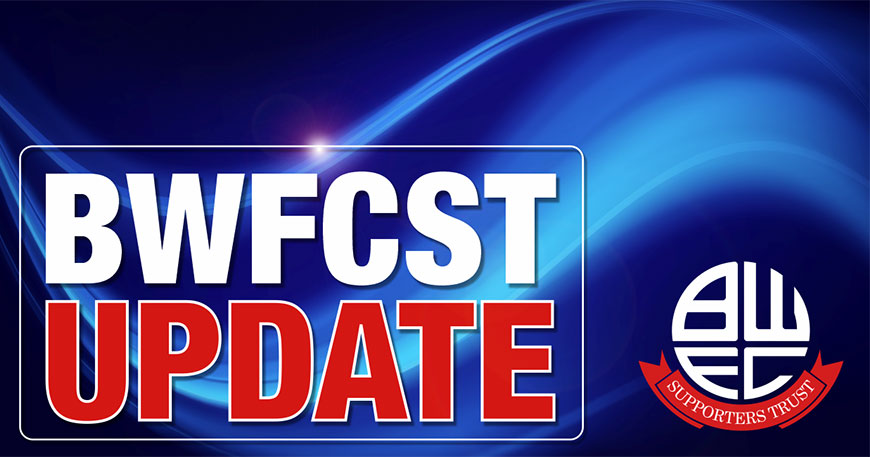 As fans will be aware the Supporters' Trust set up a fundraising page at the start of the administration. We initially used funds to engage an expert lawyer in this field to advise on proceedings and the Trust's role in the process.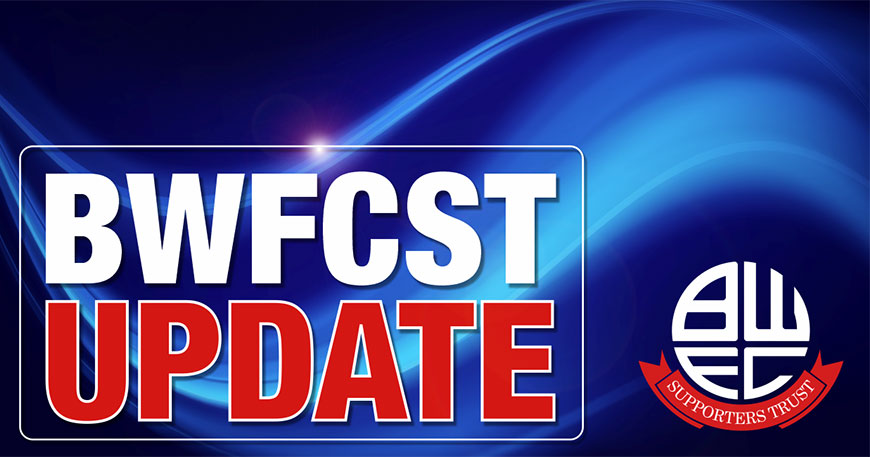 On behalf of all Bolton fans the BWFCST would like to offer our heartfelt sympathy to all Bury fans, those employed at the club and the wider Bury community at this very sad and difficult time.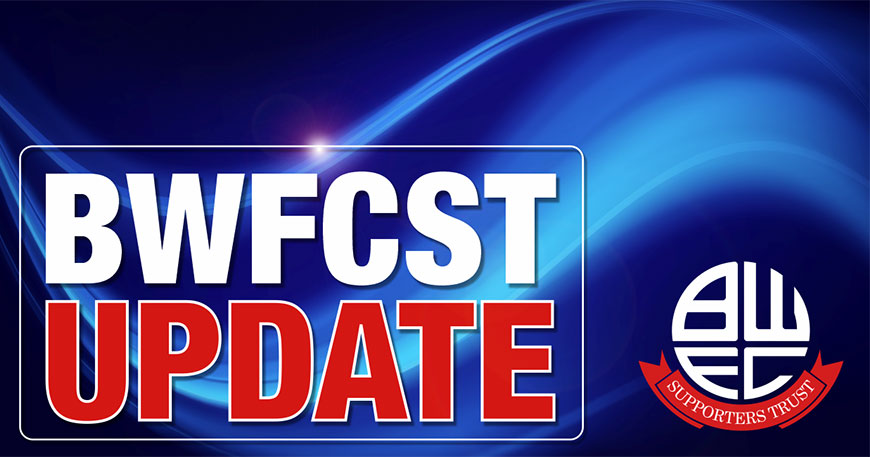 The Supporters' Trust welcomes the news that Football Ventures are now confirmed as new owners of BWFC. This brings to a close the dreadful three and a half years we have endured and heralds a new era for our beloved club.