On the 132nd anniversary of the foundation of the Football League, the Chair of the EFL has published an open letter to supporters of every EFL club.
Whilst acknowledging current Government guidelines in the attempts to deal with the coronavirus outbreak, the open letter deals in more detail with the specific problems the game of football is facing in these anxious times. The one point made in Parry's letter that will trouble supporters greatly is where he states "…the point at which you will be able to attend games again remains unclear." Parry also states that "…whenever we do return, matches are likely to be played without crowds."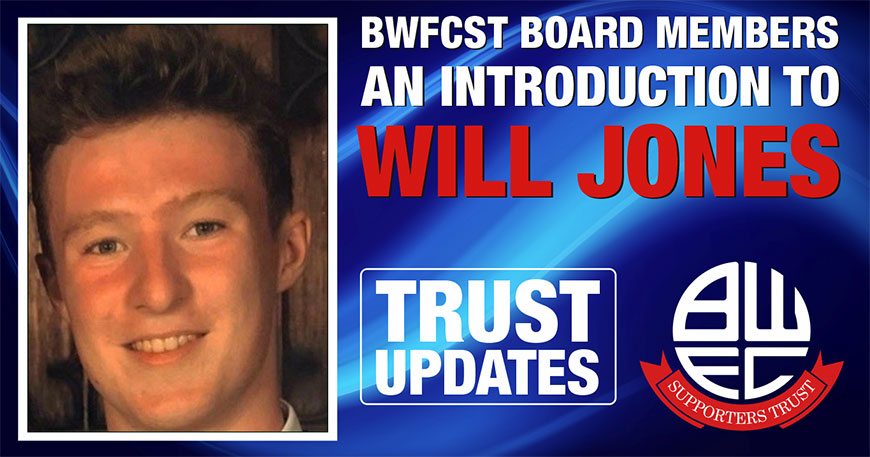 Hello all, my name is Will Jones, a 20 year old Sports Media student at the University of Chichester, originally from the Ribble Valley, a lifelong Bolton Wanderers fan and most importantly, a new member of the BWFCST board which I'm delighted to now officially be a part of.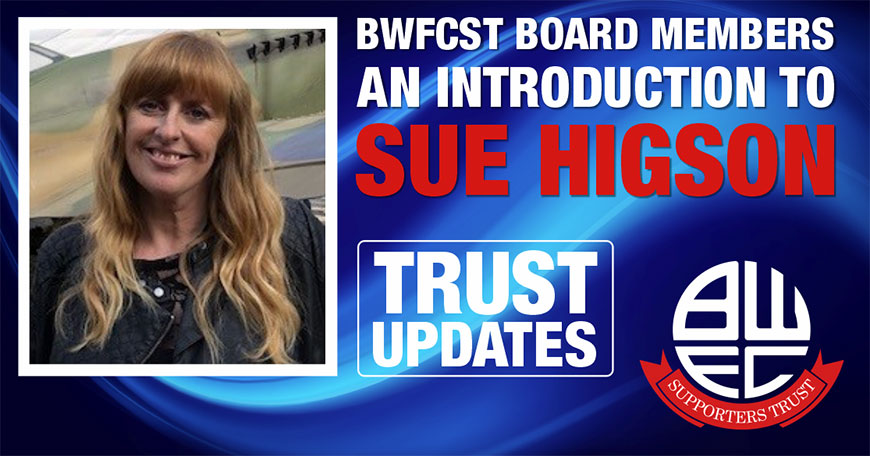 I feel really privileged to sit on the Board of BWFCST, having signed up to be a member on that evening in January 2016 when more than 1000 of us came together in the Platinum Suite with a shared concern about our club.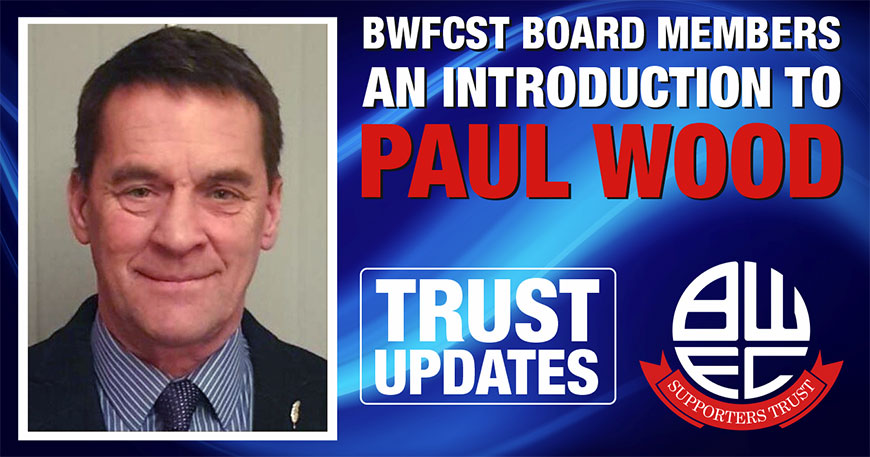 I have been a Bolton Wanderers supporter since my first game in November 1969.
 
The club is the closest bond I had with my late father and has been my bond with my son since he was a toddler, and who has gone on to make me the proudest dad ever by representing the Academy at every junior age group, up to under 16. (1998 to 2006).

BWFC is my passion!