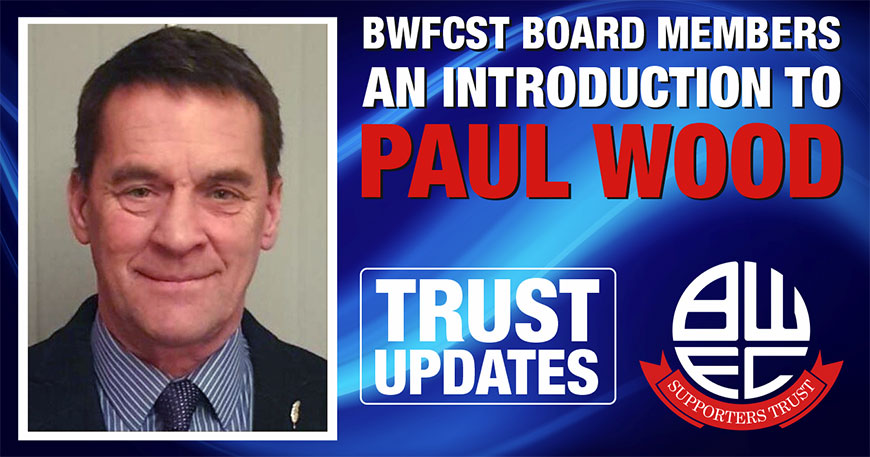 An Introduction to Paul Wood
BWFCST Admin
I have been a Bolton Wanderers supporter since my first game in November 1969.
 
The club is the closest bond I had with my late father and has been my bond with my son since he was a toddler, and who has gone on to make me the proudest dad ever by representing the Academy at every junior age group, up to under 16. (1998 to 2006).

BWFC is my passion!

I consider the trust the only true vehicle available to the ordinary supporter to enable us to have a voice and influence. I wanted to help out in our hour of greatest need under/after our last ownership challenges.

Individually we are just customers, but collectively we must safeguard and represent the true stakeholders of our great club, the Supporters, who are the lifeblood of any football club.

The coming months will present huge challenges for all UK business, especially football clubs in the lower leagues.

BWFCST has never been more important than in the coming months and I would encourage all supporters to become members and help the trust in any way possible.