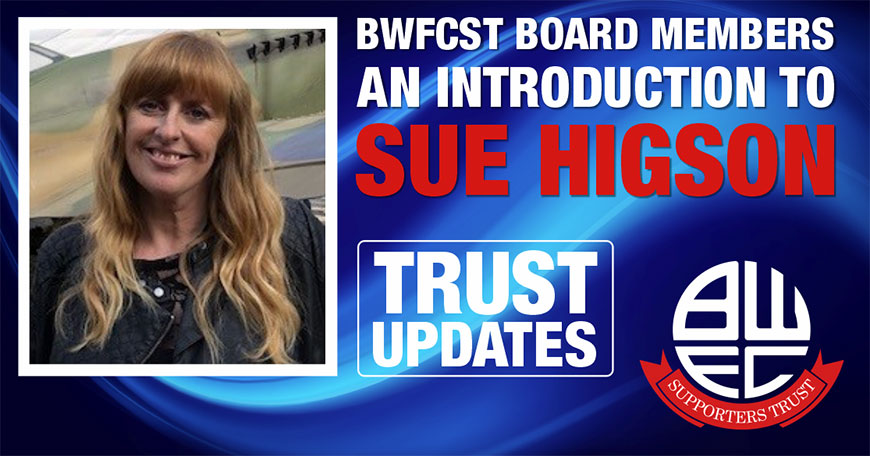 An Introduction to Sue Higson
BWFCST Admin
I feel really privileged to sit on the Board of BWFCST, having signed up to be a member on that evening in January 2016 when more than 1000 of us came together in the Platinum Suite with a shared concern about our club.
I'm just a regular fan. BWFC became part of who I am back in December 1977 when my Dad took his then 10 year old daughter to her 1st game. He didn't think I'd like it……..43 years later, I'm still a season ticket holder.
I joined the Trust because I care about the club's future, and I care about our fans being a key part of that future. But now more than ever, we're in uncharted territory.
Covid-19 is world changing. Football, our club, its staff, our supporters and the Bolton community will all feel its effects in ways none of us could have ever anticipated.
When the time is right, we have an opportunity to reconnect, grow our membership and collaborate with the club; so that we ALL become part of bringing both pride and success back to Bolton Wanderers.
For now, we all need to focus on staying safe and supporting those whose need is the greatest. 
I don't profess to have all the answers, but BWFC matters; and I am committed to doing the best I can for our club and our supporters.