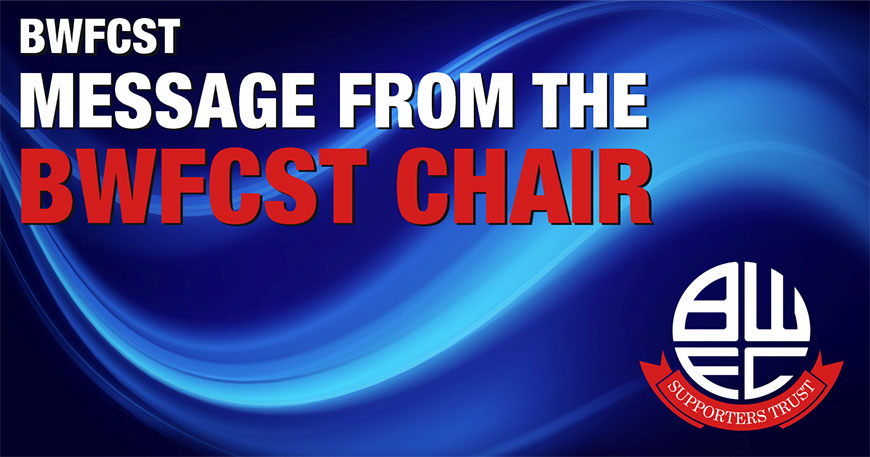 Back from the Brink
I am pleased to be able to deliver a message with hope for new beginnings and a great sense of relief that our great club survives to fight another day.
 
 It is difficult to comprehend the sad decline in Bolton's fortunes. Just over 10 years ago we were successfully battling with the likes of Bayern Munich, Athletico Madrid and Red Star Belgrade on the European stage, while just over 10 days ago we stood on the brink of being liquidated.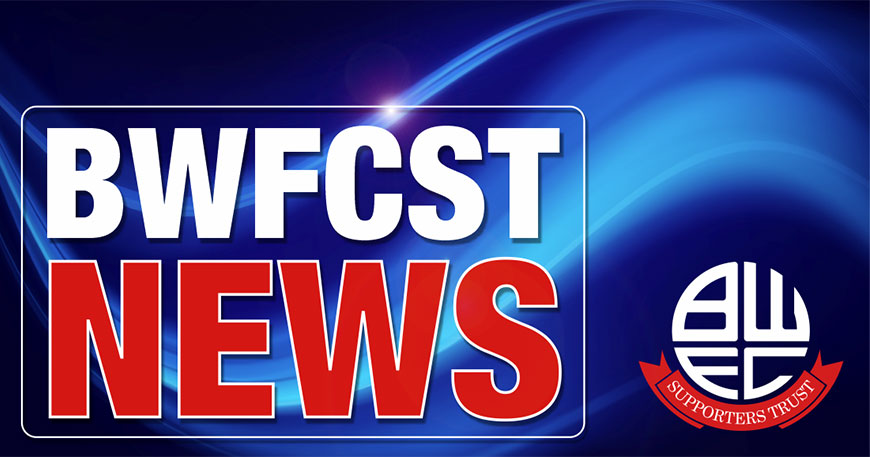 Very positive meeting with Sharon Brittan and Mike James last night.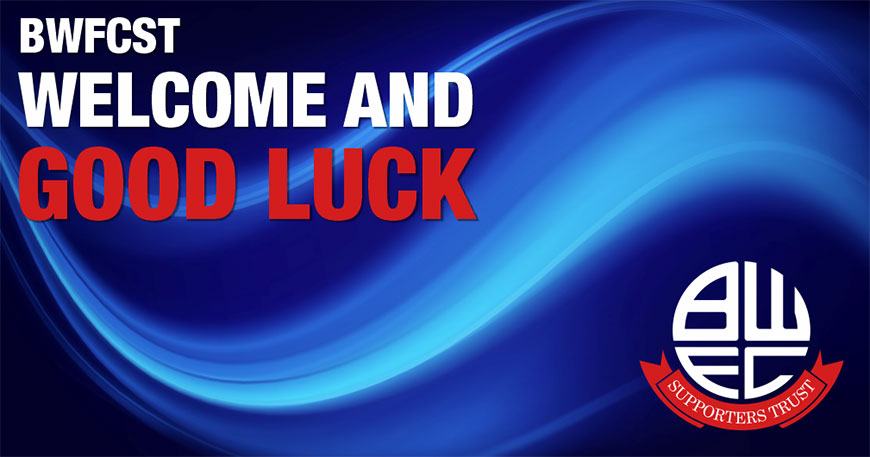 We are pleased to welcome the new management team of Keith and David to the club. Let's give them time to steady the ship, add experienced players to the squad and move us forward after the very turbulent period we have endured.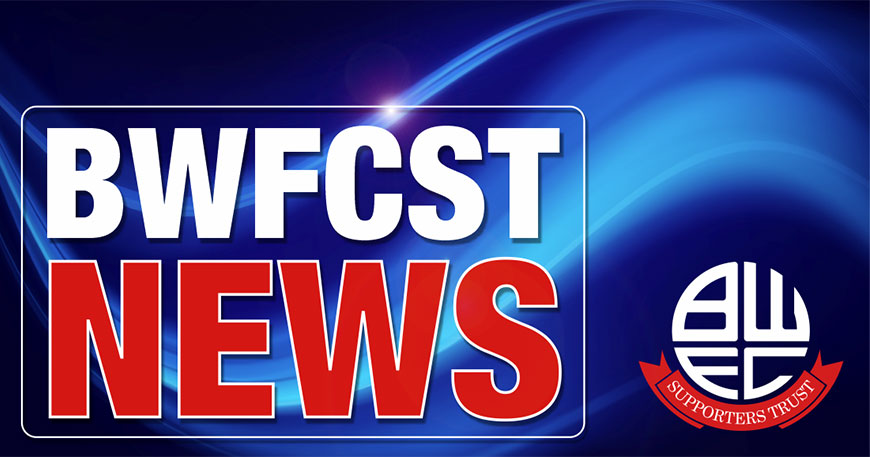 The Supporters' Trust would like to thank Phil Parkinson and Steve Parkin for their service to the club over the last three years.