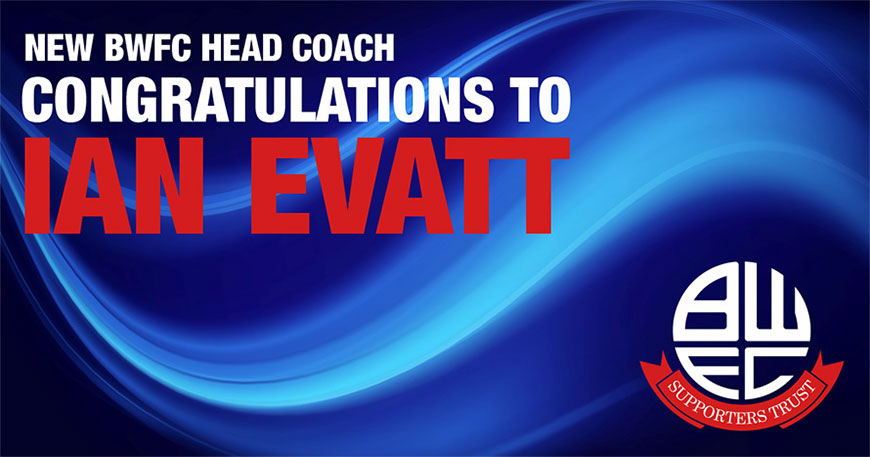 The Supporters' Trust would like to congratulate Ian Evatt on his appointment as head coach of Bolton Wanderers. This is a fresh start for us all as a club and we wish him every success in building a great future for BWFC.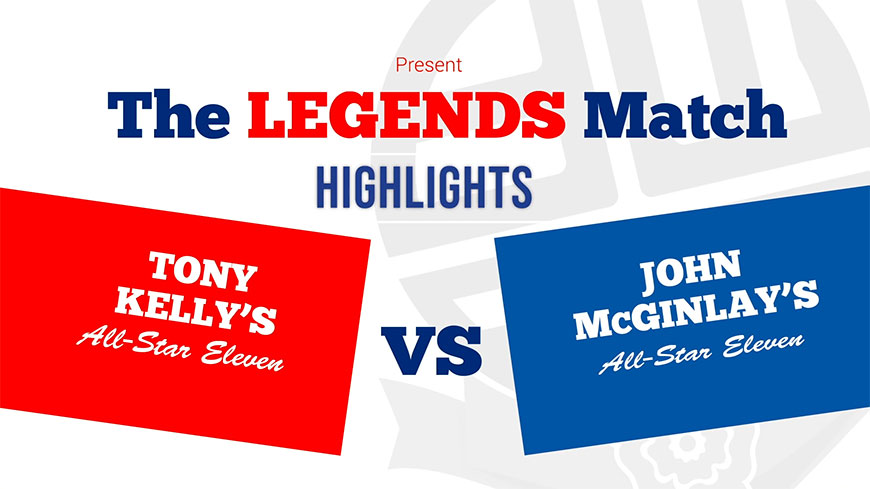 Remember the Legends Game 4 yrs ago? Team Kelly v Team McGinlay? Appearances from Super John, Kells, Diddsy, Thommo, Muamba….and, of course, the star of the show, Jay Jay!! Not to mention Paddy McGuinness, John Bishop and Danny Jones…. But all the footage up to now has no commentary….until now!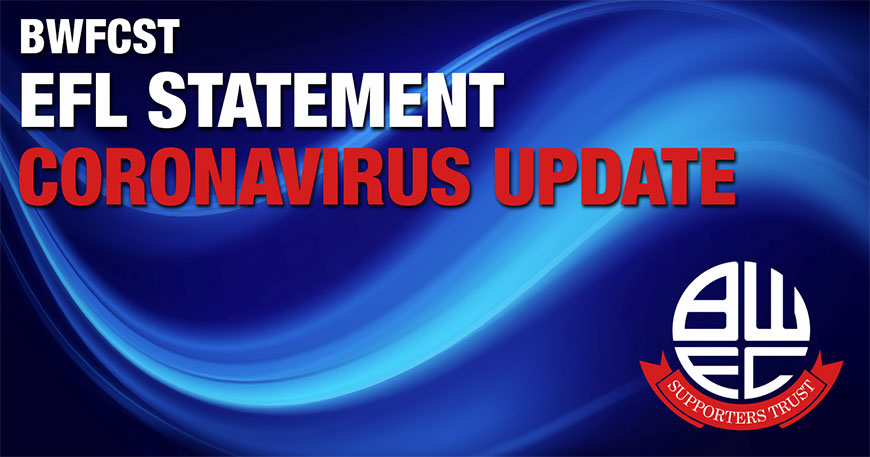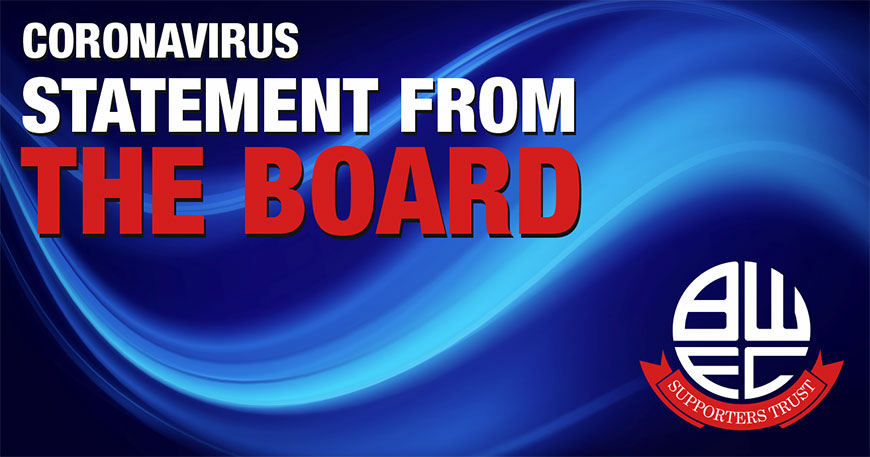 In these difficult times, our overriding thoughts clearly remain with all affected by health related issues arising from the Covid-19 outbreak.
That being the case, it was also saddening to learn that Bolton Wanderers FC has taken the step of placing the vast majority of their non-playing staff on furlough until further notice.