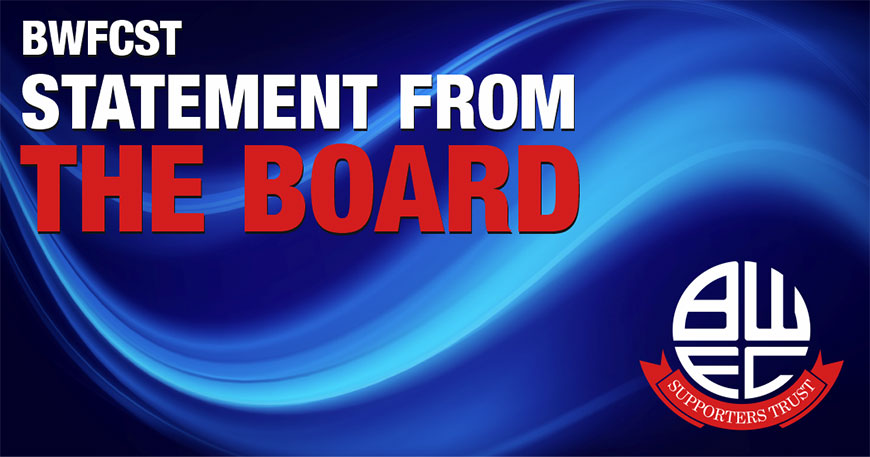 The decision of the independent disciplinary commission to suspend a points deduction came as welcome news. This should allow clarity for the football side of the club and now gives the players, management and supporters a collective focus for the remainder of the season.

However, given the EFL's decision to appeal the verdict, the BWFCST is looking to meet with the club as a matter of urgency to discuss any assistance we may be able to offer the club in this matter.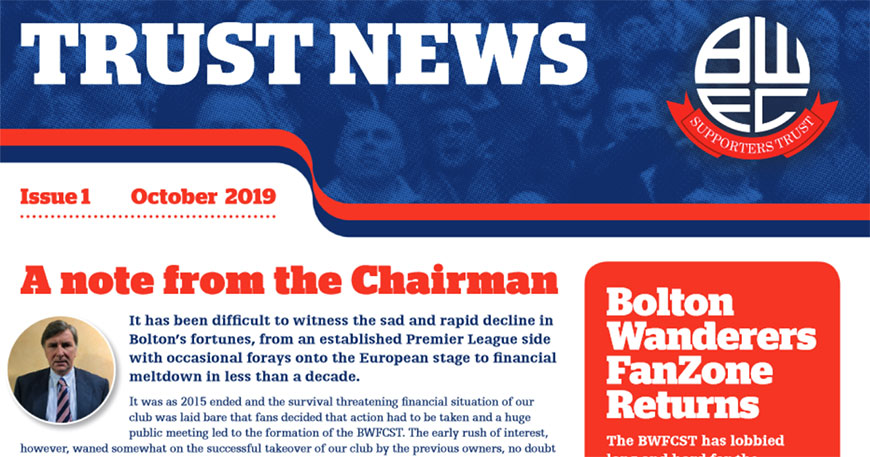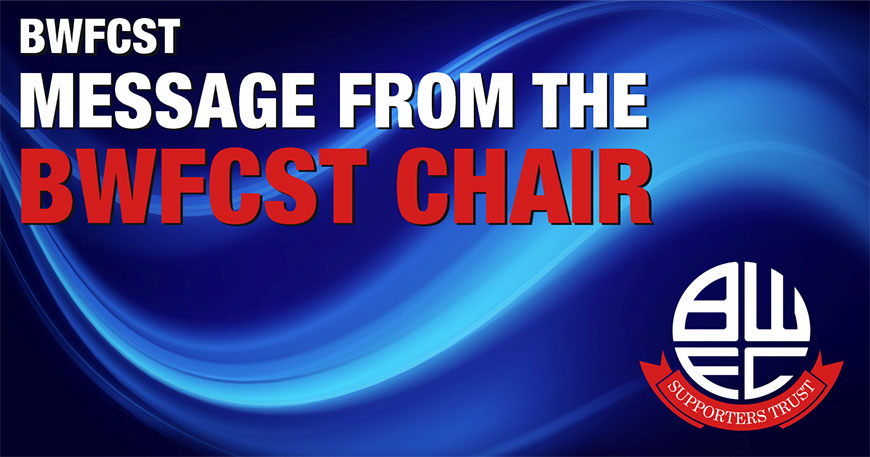 Back from the Brink
I am pleased to be able to deliver a message with hope for new beginnings and a great sense of relief that our great club survives to fight another day.
 
 It is difficult to comprehend the sad decline in Bolton's fortunes. Just over 10 years ago we were successfully battling with the likes of Bayern Munich, Athletico Madrid and Red Star Belgrade on the European stage, while just over 10 days ago we stood on the brink of being liquidated.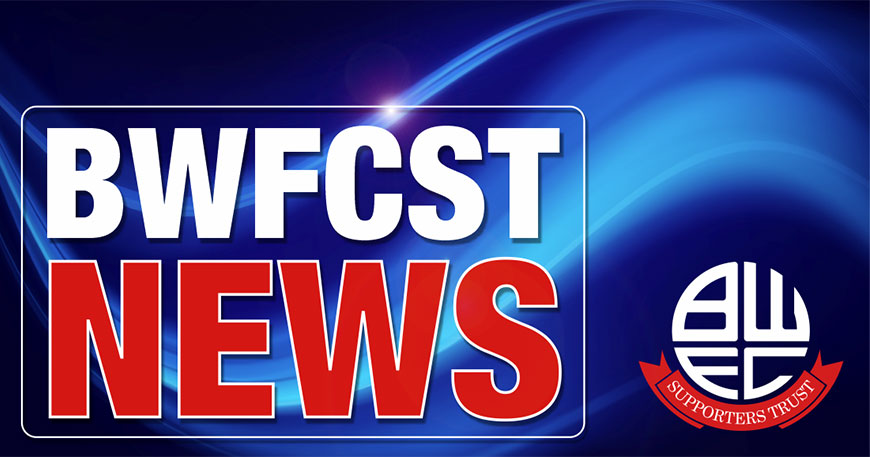 Very positive meeting with Sharon Brittan and Mike James last night.