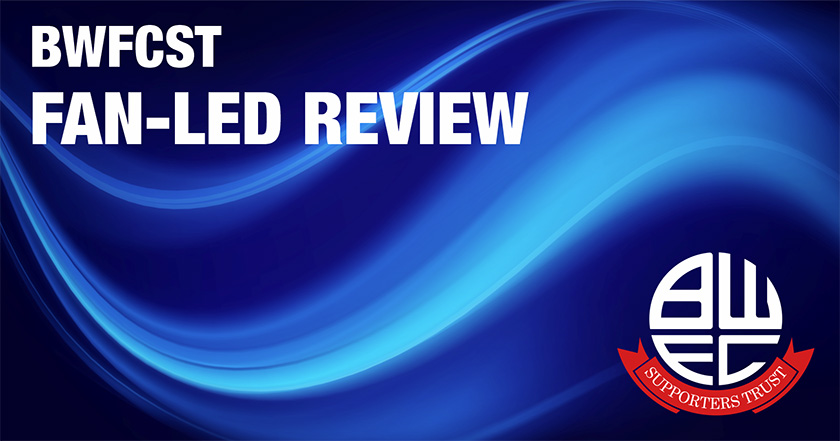 After much talk, but very little apparent action, the Government today formally announced that the long awaited fan-led review is now to proceed, headed-up by the former Sports Minister, Tracey Crouch.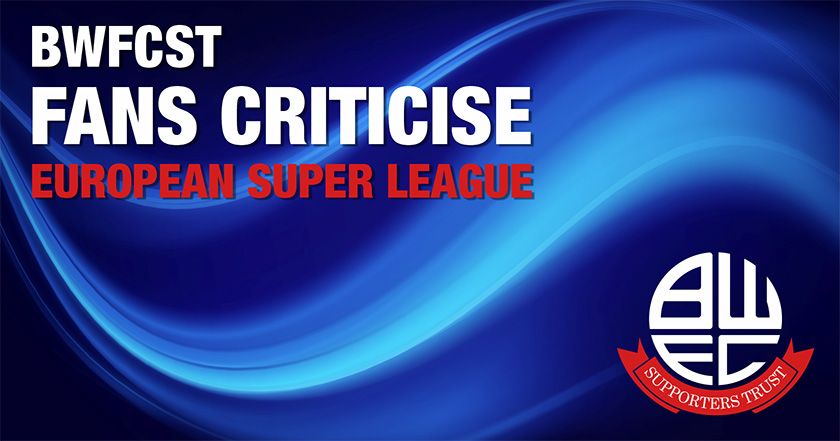 Some time ago we updated you on the developing plans for European football; the likely impacts on domestic arrangements and effect on club finances.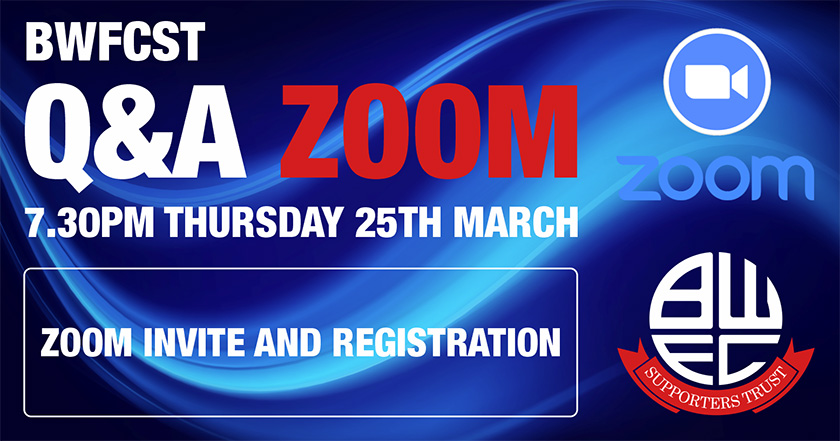 If you would like to hear the BWFCST team answer supporters questions, why not register for the online Q&A taking place on Zoom this coming Thursday at 7.30pm?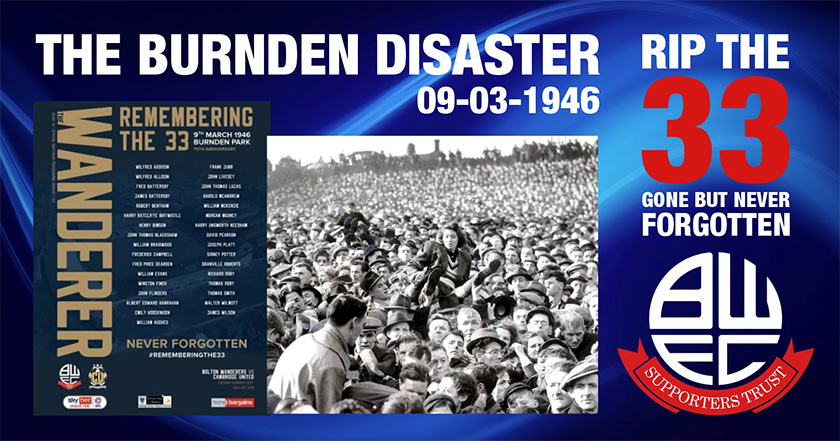 Today marks the 75th anniversary of the darkest day in Bolton Wanderers history when, on 09 March 1946, 33 supporters went to the FA Cup game against Stoke City, but tragically did not return home.