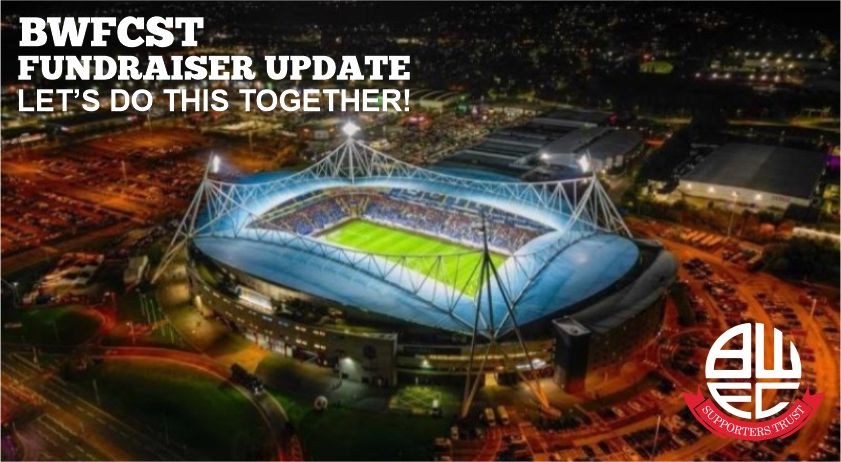 BWFCST Fundraiser Update - let's do this together!
BWFCST Admin
Update
Thanks to everyone who has already donated to the recently launched BWFCST fundraiser for the Club.
Since we launched the fundraiser, we've been asked for more detail about projects that the money would be spent on.
At our regular monthly meeting with the Club on Friday 7th July, we discussed potential options and the club have specifically asked for support on upgrading the concourse areas, kiosks, & some specific North stand improvements.
Any amount raised will be put directly by the Club into these projects which will run in addition to some of the bigger projects that will be funded via the Bond.
Matched Funding
Neil Hart has also confirmed that all money raised from this fundraiser will be matched pound for pound by the Club.
This really is a great opportunity for fans to get involved and make a direct contribution to those areas needing an upgrade inside the stadium.
Please help support these works if you're able to.
Donations can be made via the JustGiving page (click here)
Thank you for your support!
BWFCST
09 July 2023