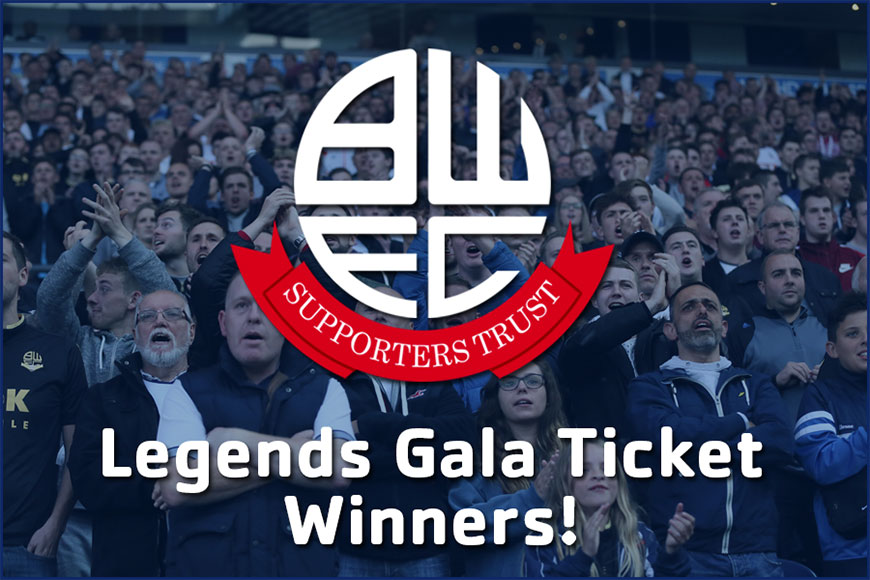 Legends Gala Ticket Winners!
BWFCST Admin
The draw has been made for the competition for 2 tickets to the Legends dinner on 14 May 2016. Congratulations to the winners, who are:
Daniel Doran
Dominic Carey
David Hardy
Linda Sidebotham
Frank McDonna
The winners of the donated tickets have been contacted directly with details of the event.
We had many entries and some really great contributions about why you joined the Supporters Trust. We will be reporting back on how the winners enjoyed their evening and giving a flavour of the contributions too.
Thank you to all who entered the competition.