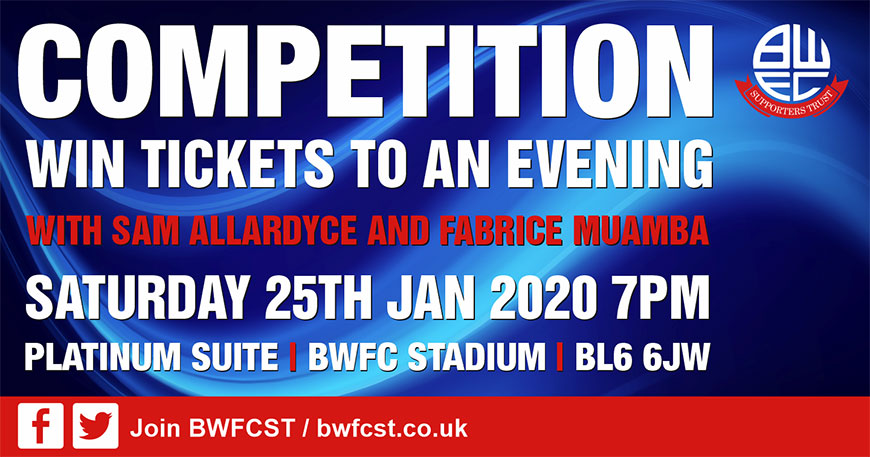 Win tickets to an evening with Sam Allardyce and Fabrice Muamba
BWFCST Admin
Win tickets to an evening with Sam Allardyce and Fabrice Muamba.

In collaboration with Lisa Forshaw (www.ljfpr.co.uk), the BWFCST are offering you the chance to win one of five pairs of tickets for "An Inspirational Evening with Sam Allardyce and Fabrice Muamba".
The evenings host is Joe Thompson and Victoria Ekanoye will be performing.
The event takes place in Premier Suite at The University of Bolton Stadium on Saturday 25th January 2020.
The evening starts at 7.00pm and dress code is suits/dresses.
There will be a charity auction, 2 course dinner, after party DJ and a surprise performance.
For your chance to see what Sam and Fabrice have to say and to enter this free BWFCST members prize draw, simply email your name to This email address is being protected from spambots. You need JavaScript enabled to view it.
We have five pairs of tickets on offer and entries must be received via email by 10pm on Monday 21st January 2020.
Winners will be picked at random and notified by email on Tuesday 22nd January.
Good luck!