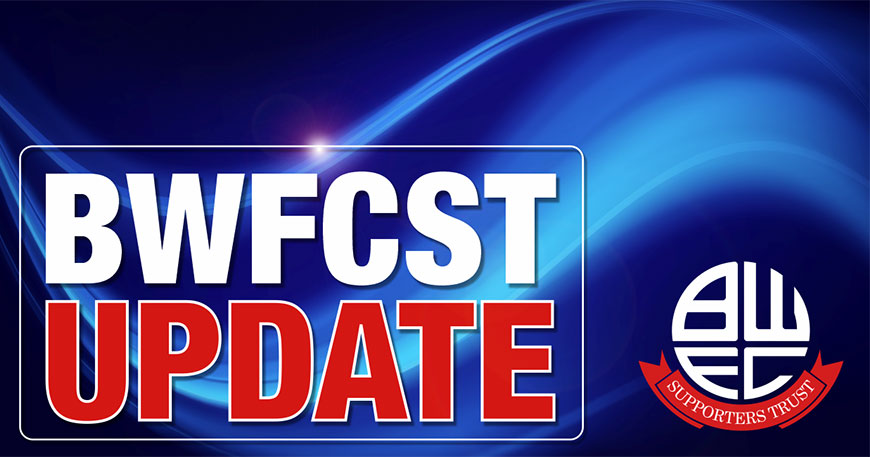 After discussions with Electoral Reform Services, the EMG can confirm that the deadline for registering as a BWFCST member to take part in voting in the forthcoming election has been extended until 27 June 2016.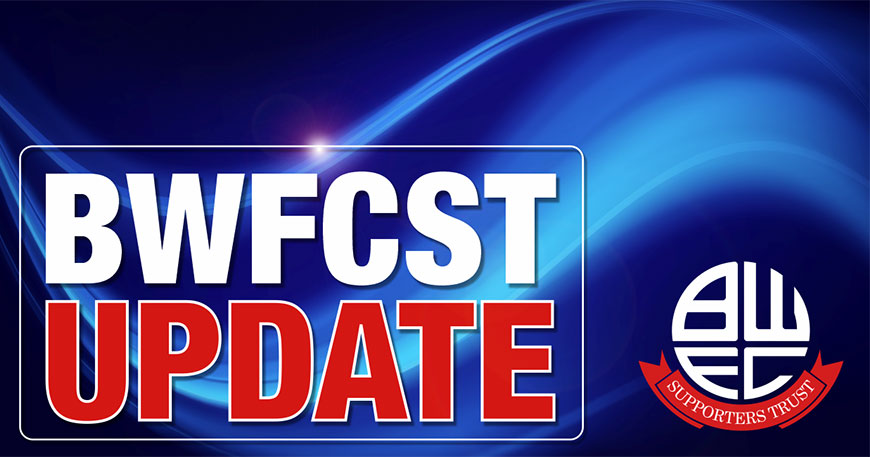 Important Documents
The BWFCST 2016 Board Nomination Form has now been posted on the website and the form can be viewed and downloaded here.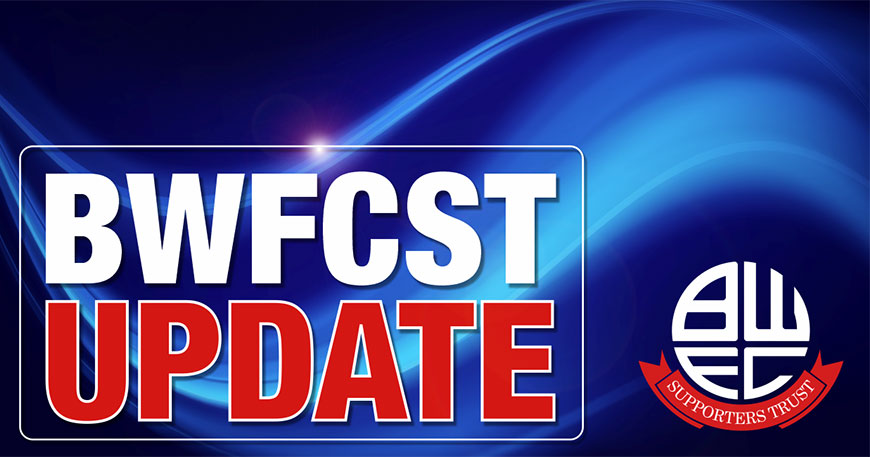 We have today posted some important documents on the website. We would ask all members to view the Election Policy (here) and the Board Membership and Conduct Policy (here) as these will form the basis of the forthcoming elections. Further relevant documentation associated with the constitution and governance of the BWFCST will shortly be added. We will keep all members advised when issue is made.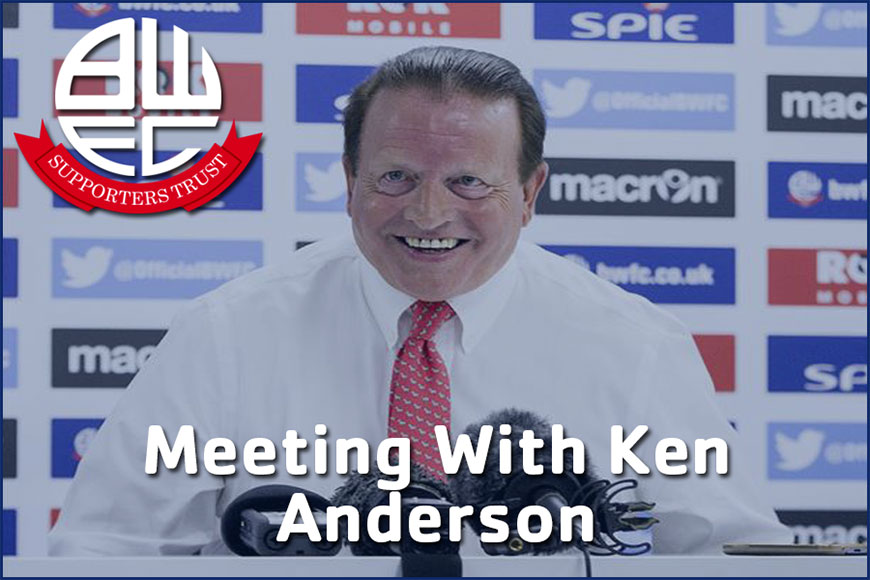 On Wednesday 04 May 2016, Richard Hurst and Ian Bridge of the Bolton Wanderers Supporters Trust had a first meeting with the new BWFC Chairman, Ken Anderson.