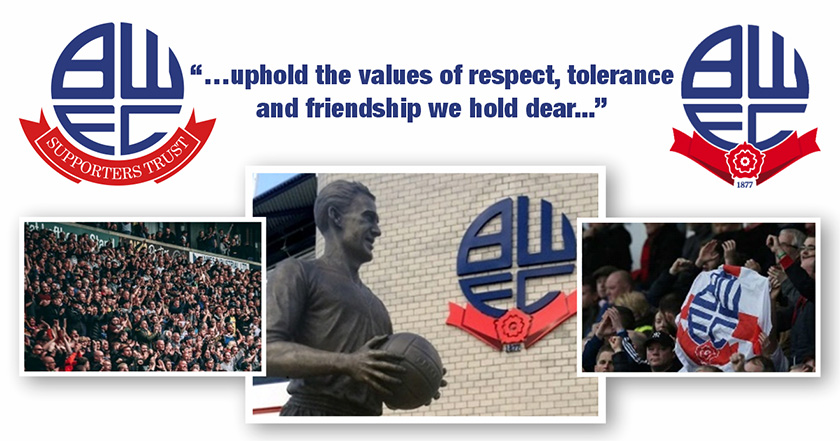 "…uphold the values of respect, tolerance and friendship we hold dear..."
BWFCST Admin
It is a great feeling that Wanderers supporters can once again look forward to forthcoming games with anticipation and excitement, and Saturday's derby fixture with Wigan is no exception with another bumper crowd expected.
With the team challenging at the right end of the table and playing an attractive and attacking style of football, the pride is being restored in our famous old club.
That is why BWFCST supports the recent messages from our Chairman Sharon (view here) and Greater Manchester Police in calling for the derby game to pass peacefully with passions rightfully directed to supporting the teams on the pitch.
Be loud, be proud and support your team in a manner that reflects well upon our great club.
BWFCST
15 October 2021
If you are not already a BWFCST member, you can join today by clicking here.