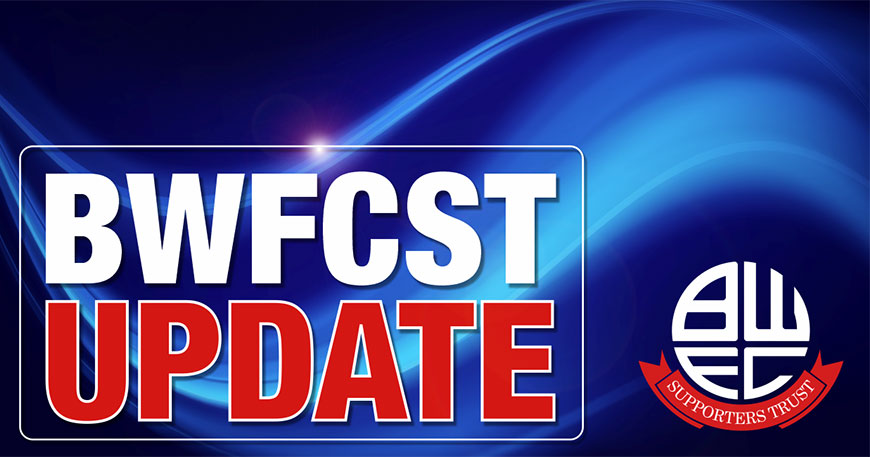 The Trust has seen recent comments on social media about a coopted  member of the Board.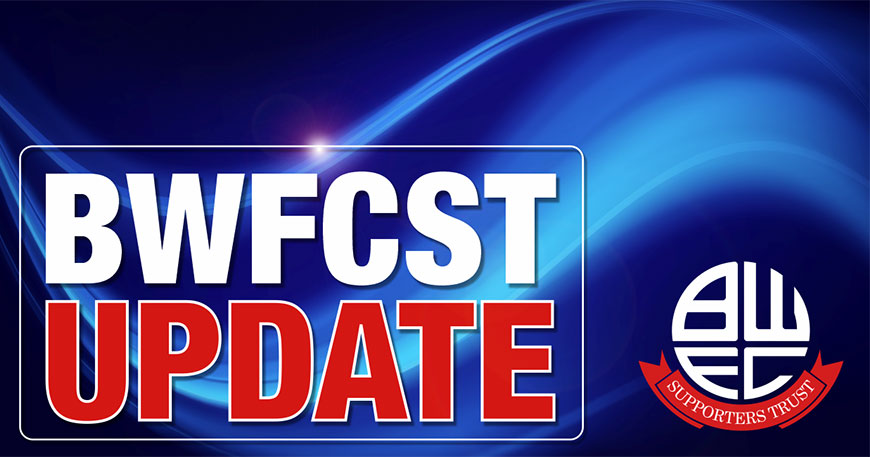 Once again, the name of BWFC has been dragged through the mud as the FGR chair, Dale Vince has posted this evening that Christian Doidge will be returning to his parent club, instead of signing for BWFC in the planned £1m deal.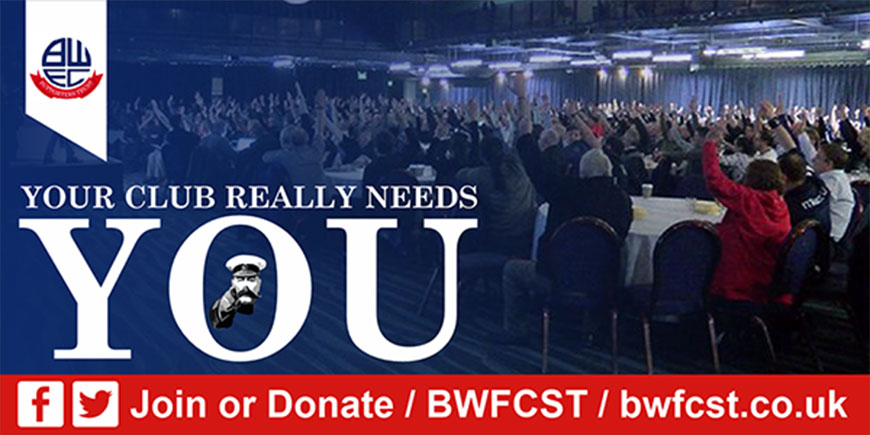 As our beloved club is once again in troubled waters, we are contacting all current BWFCST members and those who have previously pledged to become fully paid-up members, with an appeal to join the fight to ensure BWFC has a future.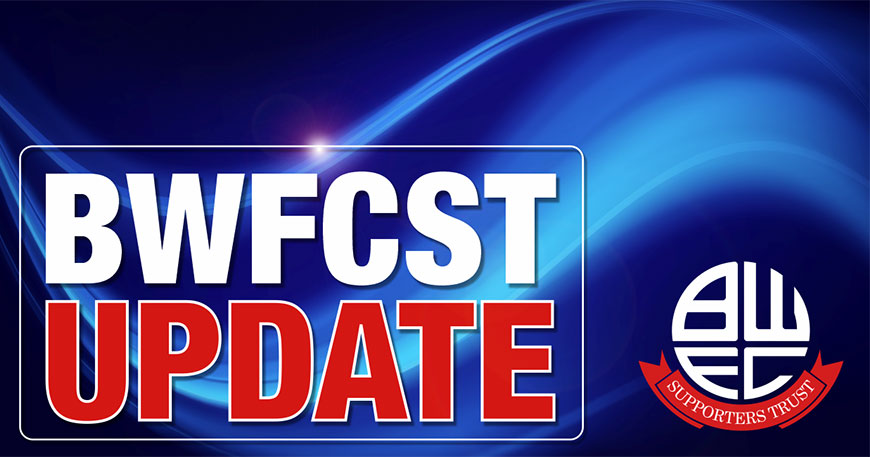 Some of you may have recently heard reference to the BWFCST having set up a Community Interest Company (CIC). The CIC has been registered under the name "Bolton Wanderers Supporters Community Interest Company" and was incorporated and registered at Companies House on 09 October 2018.