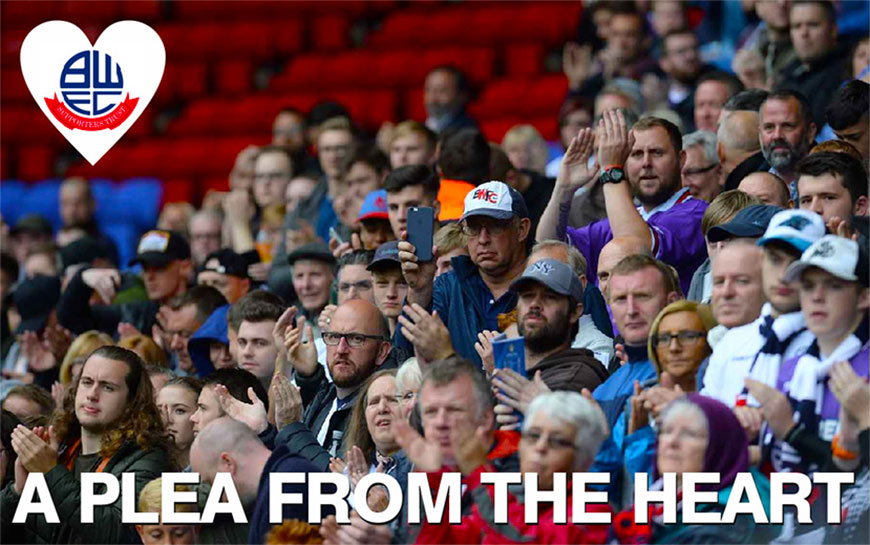 OPEN LETTER TO THE OWNER
BWFCST Admin
A Heartfelt Plea
It is with a mixture of feelings of deja-vu, dismay, worry and anger that, after hearing yesterday of the latest incidence of potential delays in payment of staff and players wages, the BWFCST Board implore you to redouble your efforts to find a new owner for our club.
The various incidences of openly reported financial distress experienced by the club over the 30 months of your control have been evidence that Inner Circle Investments, as 94.5% shareholder, does not have the access to sufficient funding to achieve stability and sustainability for BWFC.
Indeed, your notes on the club website, published yesterday, seem to merely repeat your statements from the past regarding your willingness to "find the right custodian to take the club forward", without offering the supporters of this proud football club any encouragement whatsoever that this is imminent.
Whatever measures you have been taking to find either a new owner or new investment for a founding member of the Football League appear, sadly, to be inadequate.
Our plea to you is to concentrate all your efforts and urgency into finding that new owner and thereby, in your words, taking the club forwards.
The time for prevarication is over and the time for positive action is upon us.
Yours sincerely
The BWFCST Board