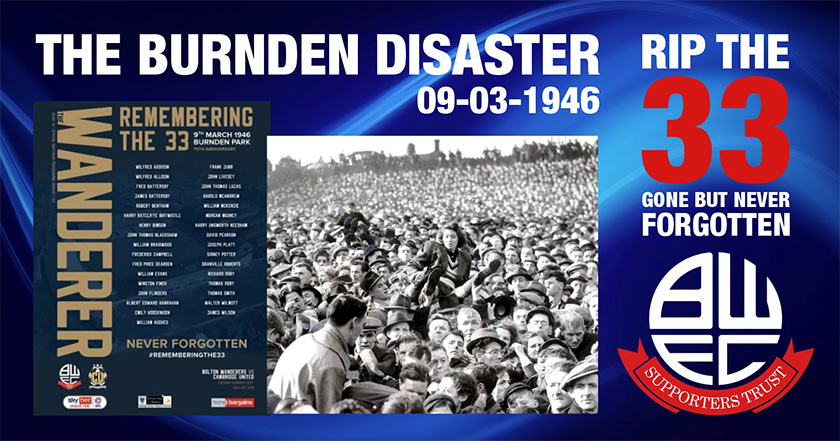 Remembering The 33
BWFCST Admin
Today marks the 75th anniversary of the darkest day in Bolton Wanderers history when, on 09 March 1946, 33 supporters went to the FA Cup game against Stoke City, but tragically did not return home.
Many hundreds were also injured in the Burnden Park disaster and our thoughts are with surviving relatives and family friends of those who lost their lives.

As a mark of respect, a wreath from the BWFCST will be laid before tonight's game on behalf of all supporters affected by such tragedies.

RIP The 33 – gone but never forgotten.